PROCONNECT ELECTRONICS GMBH –
WITH CERTAINTY THE RIGHT CONNECTION
With more than 17 years of experience, PROCONNECT inspires with its custom-made, reliable and safe solutions for the electronics industry. The many years of experience is an indicator for high-performance, sustainable higher-end products, and systems. We provide an excellent service that ensures the satisfaction of our customers. We work closely together with highly-engaged, well-trained employees and strongly recommended partners that moreover contribute to our high-quality products. Since August 2016 PROCONNECT is UL (Underwriters Laboratories) certified. That reduces complexity for our customers in procurement and sets up new innovative benchmarks for the movement of goods with North America.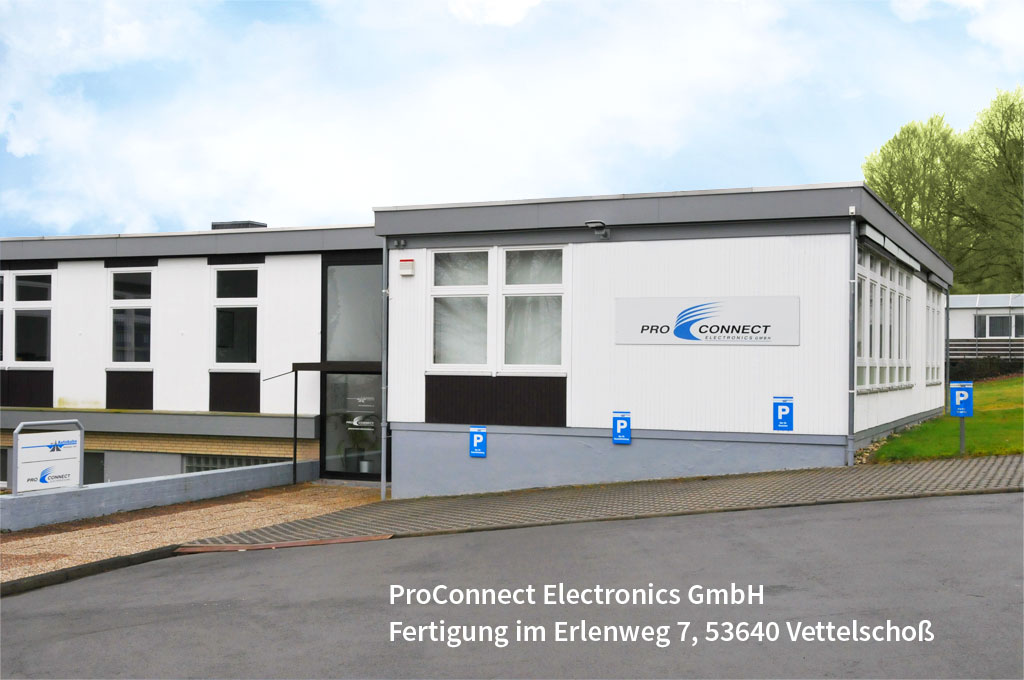 HOLGER ANKERMANN, CEO
In his professional career, Mr. Ankermann gained valuable experiences in design and construction of cables for industrial applications as well as for aerospace engineering from a French cable manufacturer. With the takeover of a South German cable manufacturer and its sales territory, Mr. Ankermann was responsible for the construction of cable packaging and plug sockets. He provided advice and support to his customers through individualized solutions.
In 1993, Mr. Ankermann founded the company ProConnect Industrievertretung e.K., an industry representative, and continued his job as an independent commercial agent for this company. Additionally, in 1998, Mr. Ankermann received another agency from a manufacturer of flexible printed circuits (FPC) and rigid printed circuit boards (PCB) in the fields of automotive industry and industrial applications. Here, he worked as a leading commercial agent throughout Germany.
In 2000, Mr. Ankermann founded the company PROCONNECT ELECTRONICS GMBH which is today a family-owned company with its production location in Vettelschoß. With several longstanding and successful partnerships and joint ventures throughout Taiwan, China, and Italy, the company operates in many product segments for low and high volume productions for the industry.